The Hag, by Marc Eliot
For all its prosperity and collective talent, Nashville has never sat at center stage in the American music industry. Among country artists, only Garth Brooks cracks the top 20 in all-time album sales. Taylor Swift surely knew that when she pivoted from country to pop.
And Bakersfield is not Nashville. Marooned along California's landlocked I-5 corridor, it's known mostly for oil, agriculture, and dust. But Bakersfield also ranks as a minor capital of country music, the birthplace of a leaner and meaner sound than the syrupy, stringy stuff that often pours forth from Music Row.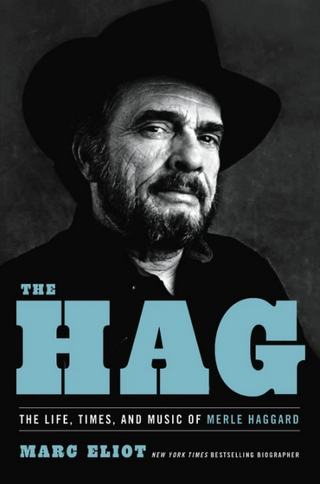 The two big Bakersfield names are Buck Owens and Merle Haggard. Owens was a first-rank guitarist of the postwar era. And Hag? Well, he may just be the most important country artist since Hank.
The Hag, out this month from veteran biographer Marc Eliot, bills itself as the first major biography of Merle Haggard, and it aims to be definitive, weighing in at nearly 400 pages with endnotes and an index, evidence of rigor sadly lacking in many country bios.

Read the full review here.