Like a Rolling Stone: A Memoir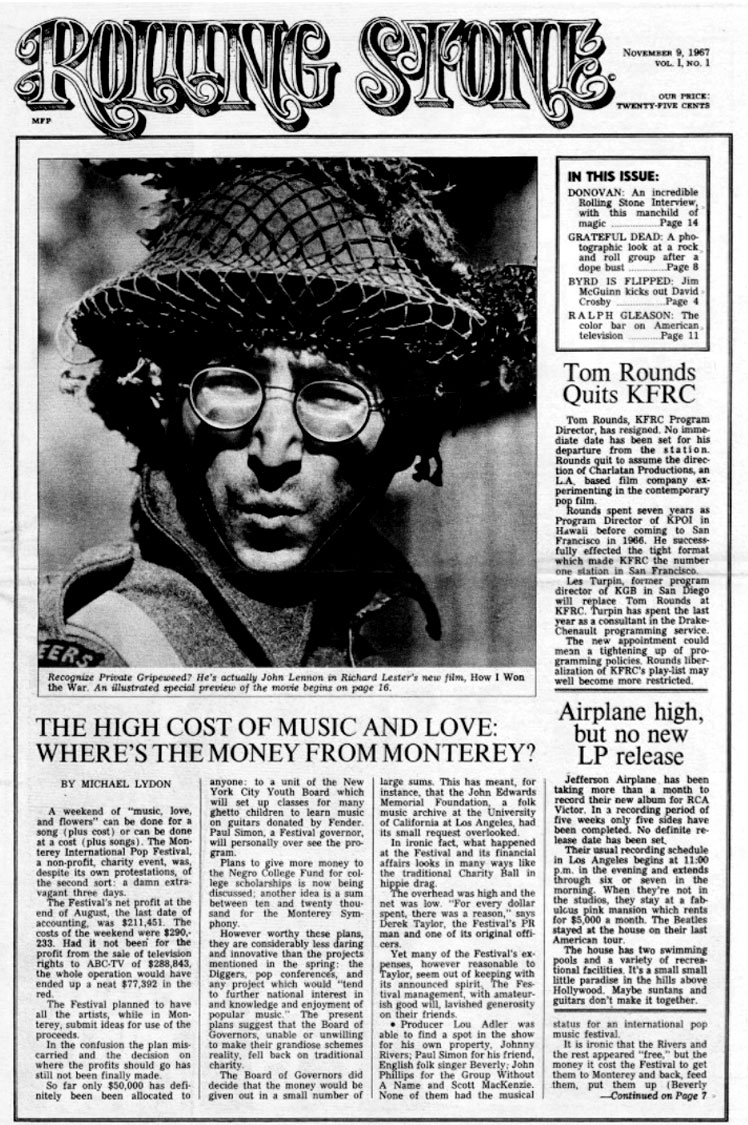 Jann Wenner may be the greatest living editor in American journalism. He is certainly the coolest. Back in November 1967, he published the first issue of Rolling Stone, a magazine whose very name seeded its mythology. Muddy Waters had released a single titled "Rollin' Stone" in 1950. The song was not Muddy's first hit, as Wenner reports in Like a Rolling Stone, his new memoir. (That was "I Can't Be Satisfied," two years earlier.) Nonetheless, a British blues-rock band named itself the Rolling Stones in 1962. Bob Dylan released "Like a Rolling Stone" in 1965.

And now we have Wenner's memoir. While not a genre classic, like Keith Richards' Life or Springsteen's Born to Run, the Jann Wenner story will resonate with those who grew up with Rolling Stone in its heyday, from older boomers to aging Nirvana fans, the sort who know their way around a head shop and prefer the Joni Mitchell version of "Both Sides Now."

Read the rest of my review here.