Revisiting Robert Pollard and Guided By Voices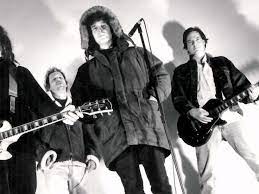 BMI, the music-publishing giant, names Robert E. Pollard Jr. as author of 2,485 songs, an alphabetic list that begins with "1 Years Old" and ends with "ZX35 Pow." AllMusic lists 120 albums, singles, and EPs Pollard has released with Guided By Voices, and twenty-seven albums associated with his own name. And that's not all of them.

Read the full article here.