Corporate Rock Sucks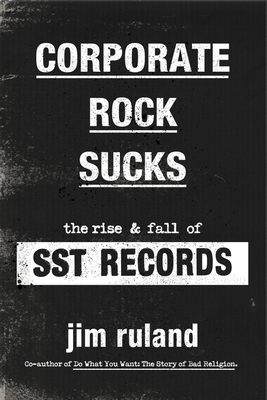 Back in the '80s, an army of college deejays and record-store clerks gathered nightly at Cabaret Metro in Chicago and the 9:30 Club in Washington to worship at the feet of their idols. R.E.M., the Replacements, and the Violent Femmes all had their acolytes, but the most exciting bands seemed to record for a single label, SST Records.
SST was the Sun Records of its era, and Greg Ginn was punk rock's Sam Phillips. Phillips discovered Elvis, Johnny Cash, and Jerry Lee Lewis and seeded the birth of rock 'n' roll. A generation later, Ginn formed Black Flag and discovered, in rough chronological order, the Minutemen, the Meat Puppets, Hüsker Dü, Sonic Youth, Bad Brains, and Dinosaur Jr., enough bands to populate a history of indie rock. Latter-day superstars from Nirvana and Smashing Pumpkins to Green Day and Blink 182, not to mention the grunge movement and DIY labels such as Merge Records, all would be unimaginable in a world without SST.
Corporate Rock Sucks, a new book by longtime punk 'zine-ster Jim Ruland, offers an exhaustive history of SST and its mercurial founder. With his penchant for courting controversy and dodging lawsuits, Ginn emerges in Ruland's account as an antihero very much in the Phillips tradition. Yet, unlike Phillips, Ginn also fronted one of the bands on his label, a duality that both enriches and complicates his legend.

Read the full review here.