I Forgot to Remember: A Memoir of Amnesia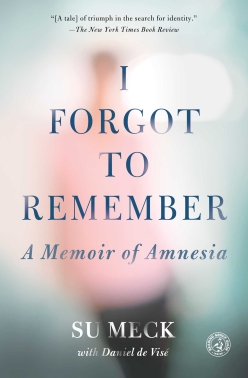 Published by Simon & Schuster
"A big achievement. . . . Poignant."
-- Nancy Szokan,The Washington Post

​"A tale of triumph in the search for identity."
-- Sally L. Satel,The New York Times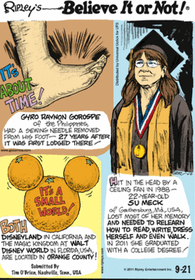 Imagine waking up in a bed and not knowing who you are, where you are, or how you got there. I Forgot to Remember is the story of Su Meck, who awoke in a hospital room one day in 1988 with complete retrograde amnesia, unable to remember the previous 23 years of her life. She could not recall her husband or her baby boys; she could not read or write, brush her teeth or use a fork.

Here is Su's account, written by Su in collaboration with Daniel de Visé, who introduced Su in a story on the front page of The Washington Post. I Forgot to Remember has drawn national publicity, including appearances on Today, CBS This Morning and The Diane Rehm Show and an essay in The New York Times Magazine.​

I Forgot to Remember is a study of human identity. Are the traits that define us predestined at birth, or is the self shaped by life as it unfolds? If we are the sum of our experience, then what happens if that experience is stripped away?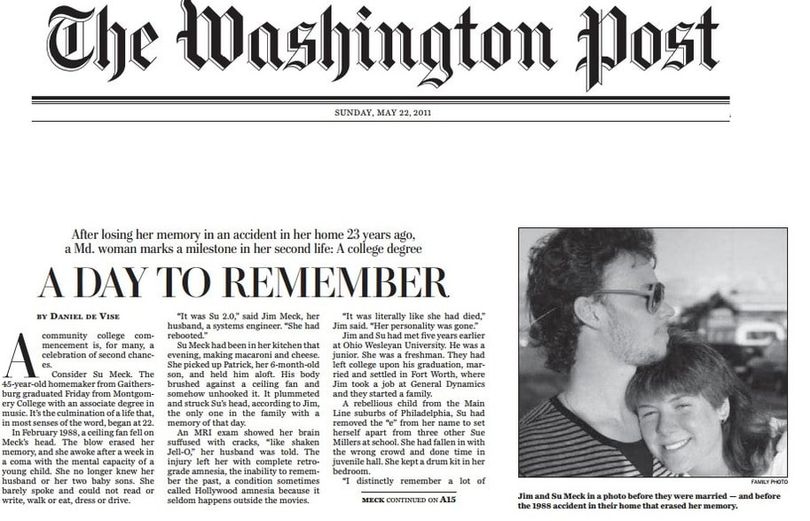 "A remarkable memoir."
-- Laura Miller, Salon

​"[A] fascinating tale of life."
-- Jerome Groopman, The New York Review of Books

​"A hopeful and heart-gladdening memoir."
​-- Kirkus Reviews

Available for purchase from your favorite retailer via Simon & Schuster!

Listed among Amazon's Best Books of the Month for February 2014.

Listed among 5 Addictive Books to Read on Vacation, Reader's Digest, June 2014.

Featured in iTunes promotion "Have You Read...?" March 2015.

Listed among "10 Titles to Pick Up Now," O, The Oprah Magazine, February 2014.

"Book of the Week," Salon, February 2014.

"Book of the Week," Publishers Weekly, February 2014.
288 pages | 978-1451685817 | February 4, 2014