Another starred review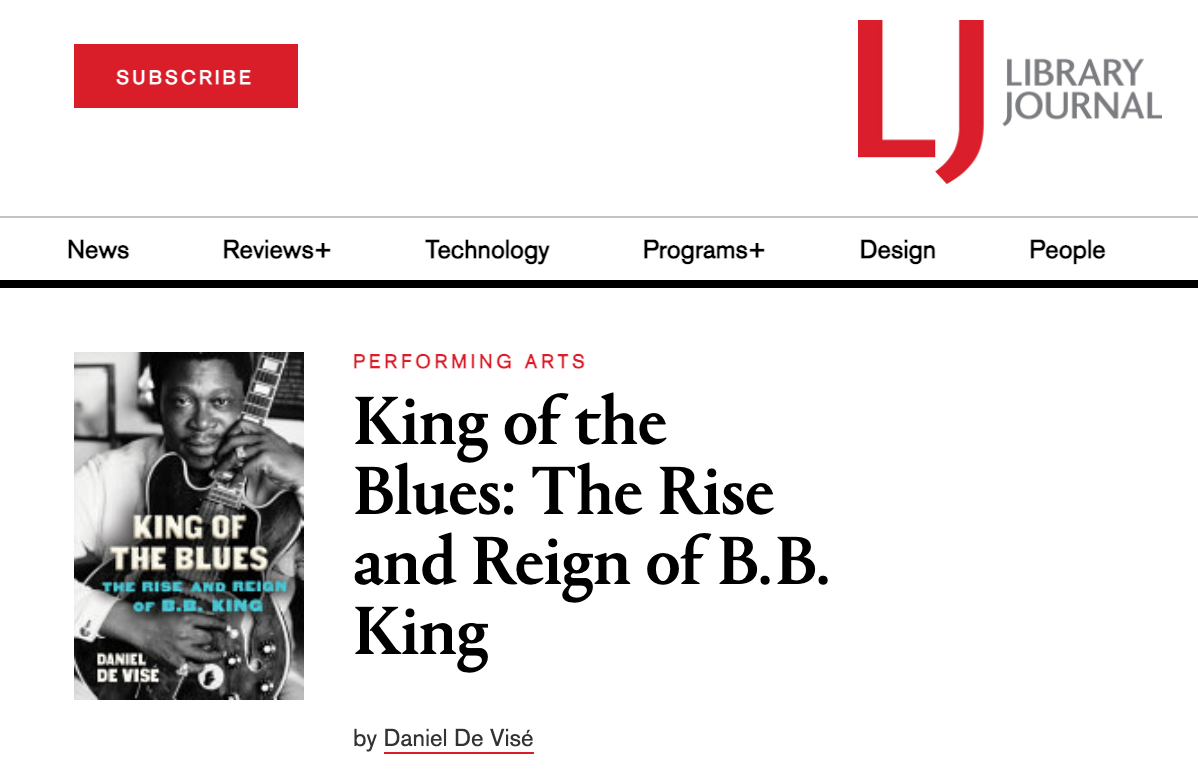 Book friends,

Good news! Library Journal, a respected trade publication that serves the nation's libraries, has delivered a second starred review for King of the Blues.

Excerpt:

"Author and Pulitzer Prize–winning journalist de Visé (Andy and Don: The Making of a Friendship and a Classic American TV Show) has written the definitive biography of blues master Riley "B. B." King (1925–2015). . . . With this fast-moving, informative, evenhanded, and exhaustive biography, de Visé vividly captures King's life."
More to come! Stay tuned.